The Australian Renewable Energy Agency (ARENA) has released a report saying that concentrated solar thermal (CST) technology could have commercial viable form of dispatchable renewable energy within a decade.
This report was prepared by ITP Thermal has found a strong confidence in CST, with many global industry players showing interest in being involved in the deployment of CST in the Australia.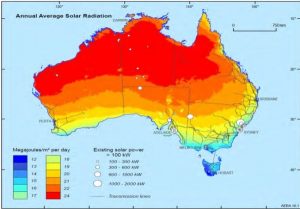 Last year, ARENA issued a request of information (RFI) to explore the potential for solar thermal to be rolled out in the country and it received 31 responses in total.
ARENA said that the responses received in the RFI will inform it in the preparation of a strategy to support CST in the country including the possibility of providing funding for CST projects.
The responses also highlighted that CST could help in addressing the country's energy storage and dispatchability needs by offering a reliable, responsive and flexible electricity generation at any time of day and night.
To examine requirements to speed up commercial deployment of CST in Australia, the agency is also funding a roadmap, which is underway and will be completed in mid 2018.
Although large scale CST technology is yet to be introduced in the country, there are about 100 utility scale CST plant operating across the world. Most of them are in the US and Spain totaling 5GW.
Boosted by new plants in China, South America and Africa, the total CST capacity is also expected to double over the next five years.
ARENA CEO Ivor Frischknecht said: "While still not cost-competitive with other forms of new-build power generation, the ability to store energy and be able to dispatch renewable energy at any time will be of increasing value, and this information shows there is strong support for CST."
"We are now considering funding opportunities to assist in creating a pathway for CST to become commercially viable in Australia in the coming years."