Solar energy has been growing aggressively throughout the world. The majority of this growth is being seen in the photovoltaic solar panel sector, which accounts for the majority of the solar market currently. There is another form of solar power that is gaining momentum, however. Concentrated solar power systems is becoming more popular as the demand for clean electricity grows. Now, this form of solar energy has acquired major support from a country that is becoming heavily invested in renewable energy.
Chinese company to help build new solar power system
China's Shenhua Group, the world's largest provider of coal, has announced that it has formed a deal with SolarReserve, a solar developer. Together, the two companies will build a 1,000 megawatts concentrated solar power system in China. Concentrated solar power will also see strong growth in the country. China has plans to install more than 10,000 megawatts of concentrated solar capacity over the next five years. These energy systems could go a long way in helping China become more environmentally friendly and reduce its reliance on fossil-fuels.
Cost of solar energy continues to fall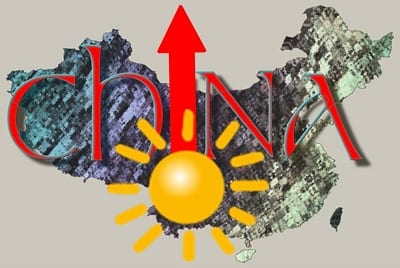 Over the past several years, the cost of solar energy has fallen significantly. Solar panels and other photovoltaic technology have decreased in price by 80% since 2008. China has played a major role in this phenomenon, with manufacturing companies managing to produce solar panels and other energy systems in an inexpensive manner. Concentrated solar power remains more expensive than traditional solar panels, but their costs have also begun to fall, making them more viable and attractive energy systems.
Concentrated solar power may contribute heavily to emissions reduction and energy production
The International Energy Agency predicts that photovoltaic solar power will account for 16% of the world's energy generation by 2050. Solar Thermal Electricity, which is generated by concentrated solar power systems, could contribute as much as 11% of this sum. Combining the two solar technologies could prevent the emission of some 6 billion tons of carbon dioxide annually by 2050.
http://www.hydrogenfuelnews.com
http://www.hydrogenfuelnews.com