QATRO : one year of the establishment of its subsidiary in South Africa, finalist in the CSP TODAY SEVILLE 2014 awards.
QATRO South Africa, a subsidiary of the Spanish company specialized in commissioning of power plants, is about to celebrate its first year of establishment in South Africa.
With the accumulated experience of 9 years of commissioning abroad, (and testing services, supervision services, and engineering studies), in Germany, Angola, Saudi Arabia, Australia, Brazil, France, Netherland, Italy, Ireland and Portugal; in 2014 QATRO have invested heavily in the African country and settled the established its new branch there, displacing two full tools and test equipment sets with 25 engineers and technicians specialized in commissioning of electrical and instrumentation; to meet the solar thermal power sector in South Africa.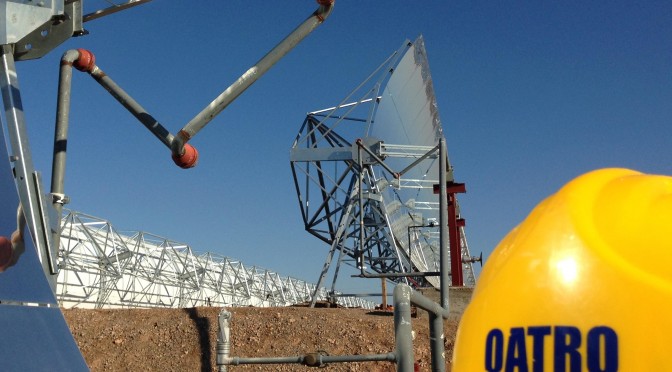 Currently QATRO in South Africa is performing, (already in its final stages), the commissioning services for the ABENGOA of the following Concentrated Solar Plants, CSP 100MW KAXU SOLAR ONE and CSP 50MW KHI SOLAR ONE for the ABENGOA group located in Pofadder and Upington respectively (Northern Cape , South Africa). At the same time QATRO has displaced two construction supervisors for the electricity and instrumentation installation for the CSP.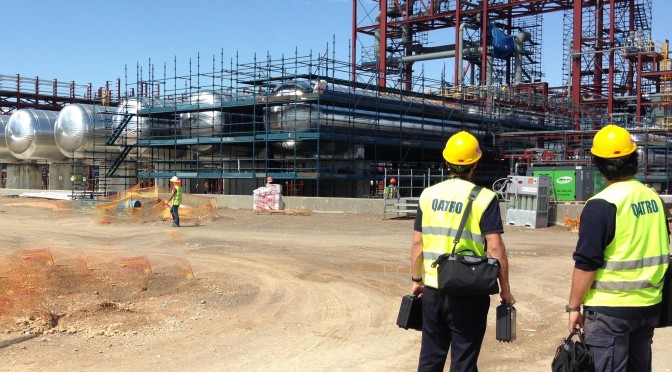 Furthermore QATRO attends and participates as speaker at the 8th INTERNATIONAL CONCENTRATED SOLAR THERMAL POWER SUMMIT : CSP TODAY SEVILLE 2014 (http://www.csptoday.com/csp/index.php ); being nominated as finalist at CSP ENGINEERING PERFORMANCE AWARD 2014, due to the introduce of the new QATRO's integrated system for commissioning and pre-operation.
More information : www.qatro-elec.com
[/fusion_builder_column][/fusion_builder_row][/fusion_builder_container]