Desertec boss Paul van Son denies solar plan is in trouble as Siemens and Bosch pull out and Spain turns lukewarm.
Reports of turmoil in a futuristic plan to generate 15% of Europe's energy from Saharan solar power have been stoutly denied by the chief executive of the Desertec initiative, Paul van Son.
The Desertec alliance of companies intends to begin transmitting energy by underwater 'interconnector' cables from countries such as Morocco and Tunisia to Europe by 2015.
But it has been hit by the withdrawal of two major investors, Siemens and Bosch in recent weeks, while the Spanish government has reportedly backed away from a deal to build solar plants in Morocco, citing the initiative's complexity.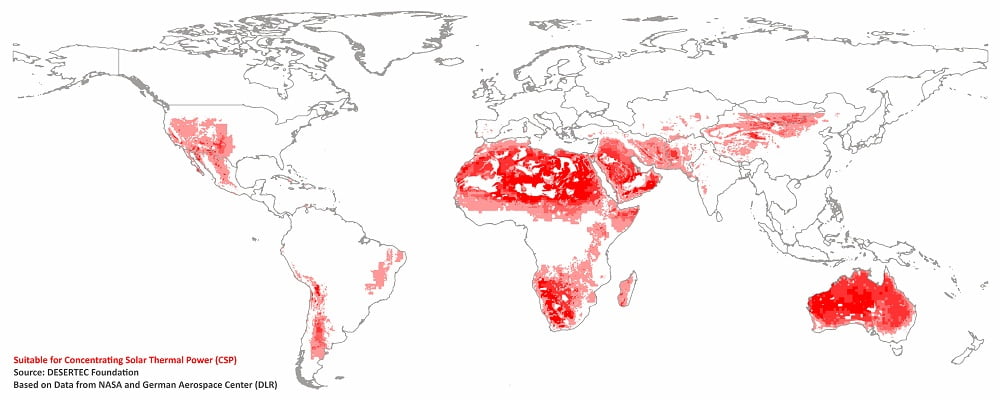 Even so, van Son was upbeat when asked if the €400-billion project was in crisis.
"A crisis? What do you mean by a crisis? What is it?" he replied. "If this is a crisis, it's a positive crisis. We want to move on."
Van Son said that Desertec was actually experiencing an ongoing fluctuation of investment portfolios, with new investors such as Spain's Elecnor coming on board, even as other investors withdrew.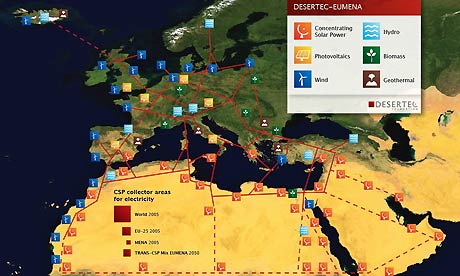 Remaining shareholders in the 56-member Desertec scheme include RWE, E.ON, Deutsche Bank, ABB, and the German reinsurer Munich RE, although this list might not remain static.
"I foresee changes in the coming time in the sense of more comings and goings," van Son added.
Credible sources say that the Chinese state-owned state-owned power company SGC recently made a strong advance to Desertec, related to their experience of building long distance grid connecting facilities.
SGC apparently saw Desertec as a 'test field', and signalled an intention to approach other investors in the alliance. Cost estimates of around €100 billion for EU-Africa solar grid connections have been aired in the past.
Van Son would only confirm that Desertec talks with SGC had begun, but were "not far advanced". Contacts between Desertec and other Chinese companies are also thought to be continuing.
Energy security
Chinese involvement in the scheme may flag concerns about power security to energy hawks. The shifting political sands of the Maghreb may also give some investors pause for thought, although analysts say that energy investments of this kind can have stabilising effects.
For van Son, the key security issues were about global interconnectivity and reducing carbon emissions. "If people want to become like North Korea, then they should think about the growth consequences of such an approach," he said
The Desertec scheme aims to carpet vast tracts of the Saharan desert – some 16,800 km squared – with vast solar power plants, using the sun's rays to produce steam and drive turbines.
Yet since its inception in 2009, no concrete ventures have begun, reportedly due to complicated negotiations over expensive projects by many partners with conflicting interests.
Van Son said that Desertec would be happy for the EU to step forward and co-fund site and technical studies, but that no rescue package was needed.
Investment in grid infrastructure was "more of a fundamental question," he said, and at a time of economic recession, more support was needed.
"We of course are pleading a lot for the support mechanisms both for generation and grid developments in such a way that it helps the market to feel as supported as possible and for costs to go down as quickly as possible," van Son said.
But there was no pleading for the creation of "sleeping pills" for actors in the field, he added.
http://www.guardian.co.uk/environment/2012/nov/20/desert-solar-power-chief-denies-crisis