The 100MW project is described as the largest concentrated solar power plant in operation in the world.
The plant covers an area of 2.5 km² im Madinat Zayed in the Western Region. It utilizes parabolic trough technology, with more than 258,000 mirrors mounted on 768 tracking parabolic trough collectors.
Shams 1 was designed and developed by Shams Power Company, a joint venture between Masdar (60%), French company Total (20%) and Spain's Abengoa Solar (20%). With the addition of Shams 1, Masdar's renewable energy portfolio accounts for almost 68% of the Gulf's renewable energy capacity and close to 10% percent of the world's installed CSP capacity.
The inauguration of Shams 1 is a breakthrough for renewable energy development in the Middle East, said Dr. Sultan Ahmed Al Jaber, CEO of Masdar. He mentioned that the Middle East is poised for major investments in renewables, and Shams 1 proves the economic and environmental advantage of deploying large-scale solar projects.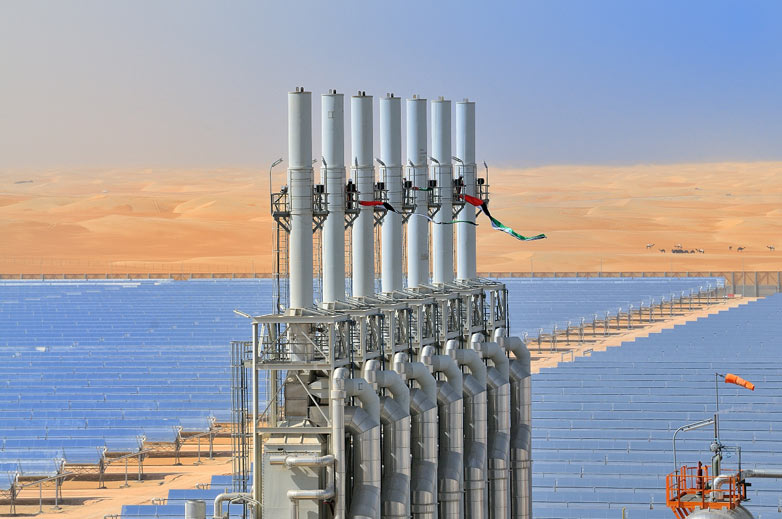 At the MENASOL conference in May, Shams Power Company will give a presentation on the first experiences of the plant. Challenges in dust, humidity, water availability and efficiency will be addressed to conference attendees by Abdulaziz Alobaidli, Process Performance Engineer at the company.
To find out more about the presentation details, please visit http://www.csptoday.com/menasol/index.php